About me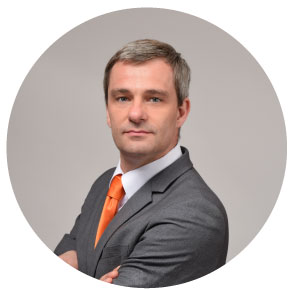 I started my carreer in 1998, in Paris, at Arthur Andersen and Ernst & Young as Knowledge Manager.
For many years, I have assisted Tax specialists of various areas of taxation rules in their deep technical and landmark analysis.
Thus, I gained a great experience in legal analysis, technical intelligence, publication of articles, and creation and animation of technical formation sessions and conferences.
Thanks to this expertise, I joined the tax team of Ernst & Young in Paris and the PwC's Lyon office in 2011 where I have assisted my clients both on international and French tax issues in collaboration with the correspondents of these global networks.
I decided to create Lintax Société d'Avocats in 2015 with the aim of assisting my clients « differently ».
Lintax Société d'Avocats is the mix of the very interesting experience acquired in the international networks and the tax lawyer and entrepreneur who I am today.
Lintax Société d'Avocats, Law firm specialized in French and international tax issues, fosters interprofessionalism with complementary experts through a network of lawyers specialized in other areas of business law but also collaborate with related experts (Accountants, Family offices, Private Bankers, Notaries…).
Lintax Société d'Avocats is also founder and member of Coalliance Conseil based in Lyon and in Lons Le Saunier (near Switzerland) that are inter-profesionnal groups whose objective is to set up a global support for the manager of companies during complex operations (restructuring, intra-family transmission, external growth..).